December 7, 2020
What Is Google Science Journal?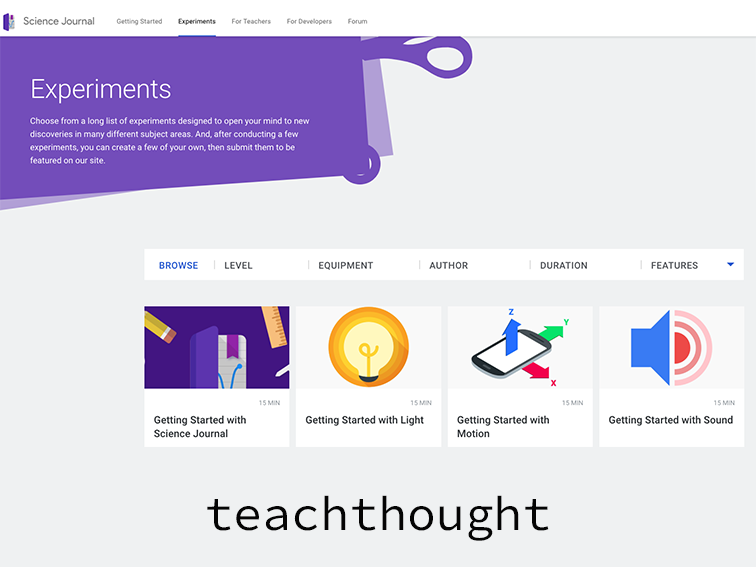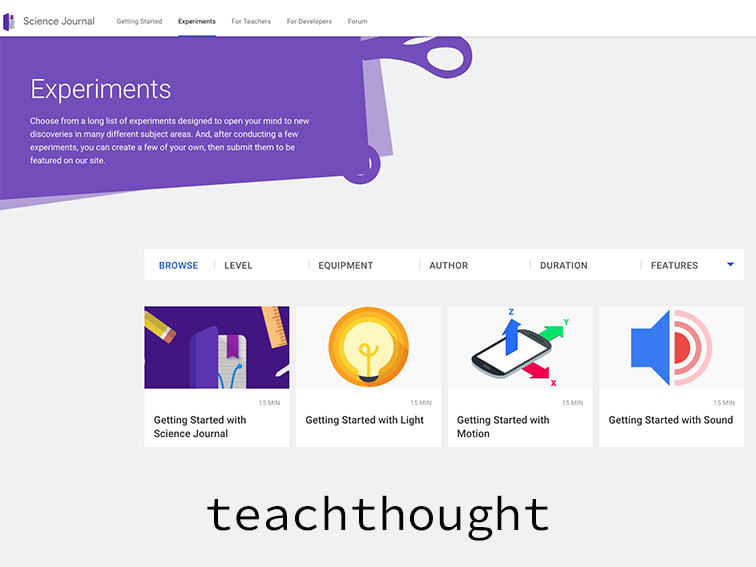 What Is Google Science Journal?
by TeachThought Staff
In short, Google Science Journal is a cloud-based platform for K-12 science education.
In Google's own words, Science Journal 'transforms your device into a pocket-size science tool that encourages students to explore their world. As they conduct eye-opening experiments, they'll record observations and make new, exciting discoveries.'
What: Google Science Journal is a platform that provides science resources and ideas for students and teachers. But the best feature is likely its use of native hardware on your phone, like accelerometers, light meters, and more–to help 'do the science.' In this way, it combines ideas (e.g., for experiments) and tools (an app that uses your phone's built-in technology) in an attempt to be a kind of one-stop-shop science platform. 
Further, you can add external sensors your phone may not have for added function and experimentation.
Google explains, "With additional external sensors …your students can conduct even more experiments that include building a weather station or testing body conductivity. Popular sensors include: light, conductivity, temperature, force, gas, heart rate, respiration, radiation, pressure, magnetism–and many more."
Google Science Journal Experiments
Besides the tech, the ideas to use the tech are also crucial. Google has created a page to collect potential science activities and experiments that are filterable by grade level, expected duration, science experiment features, etc. 
You can browse Google Science Journal Experiments here.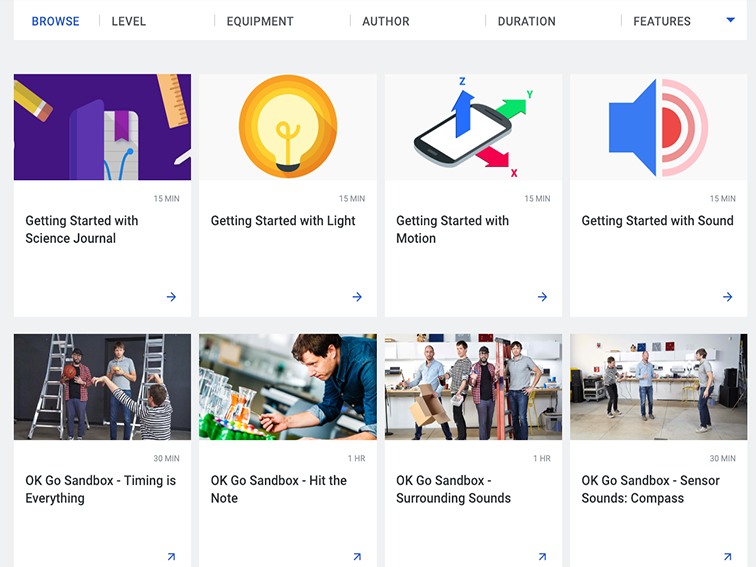 In fact, you can also add activities and assignments yourself. Google explains:
Use Science Journal with activities and assignments you've already prepared, and check out other activities that will engage and excite your students. From oscillating chemical reactions to using brightness to estimate the distance of a star, we have an activity that will fit your curriculum. You can also submit experiments to be featured on the site as well.
Related Learning Models & Approaches: Project-Based Learning, Inquiry, Mobile Learning